Come to Canyon Glen around 8 on Friday night.

The amphitheatre is at the north end.

Stay until 9:30 (or 10) and if you stay later it will be offensive.

We'll have drinks- or you can bring your own if you want to be picky like that.

Come prepared (or unprepared) to share your talents (or lack of talent) in the form of

music

,

poetry

, or a

comedy bit

.
Yes, you can

dance

if you want to.

Kids are welcome - everyone is welcome.

Friday night was the first ever JUICE AND JAM! (I thought of maybe naming it 'Singing and Soda' but that sounds even lamer that JUICE AND JAM! And yes, JUICE AND JAM! must always be in all caps followed by an exclamation point.)

On Friday evening Me, Shelly, and Tay went up to Canyon Glen park with Joe, Sienna, and River. When we were leaving to go up there I put a guitar in the car but had no idea how signifact an impact that single move would have on my life - and your life.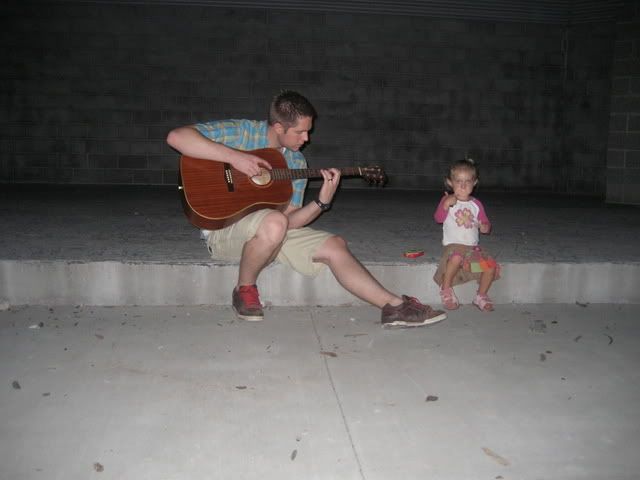 Me and Michelle and Sienna took turns getting up on stage at the deserted amphitheatre. We performed for eachother in an "open mic." fashion and it was freaking awesome. Then, revelation hit us like a serious 'smack-down:' do this every friday and invite everyone to come, too.

This Friday night (and every friday night until it gets too chilly, probably) we'll have an amp. and an open mic. with a light and we are going to have a butt-load of people there.